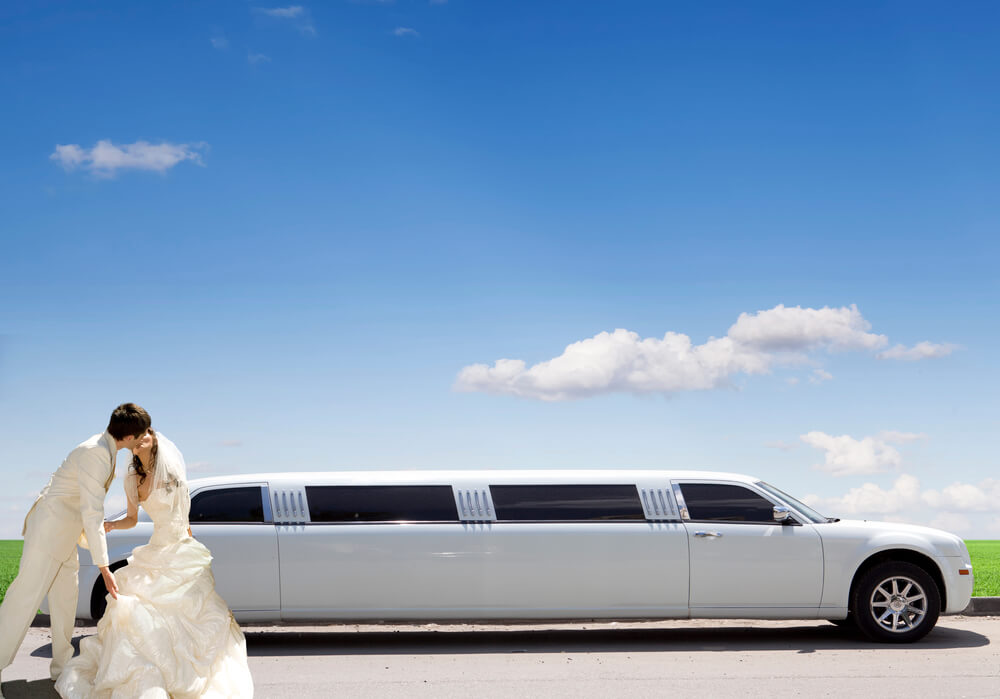 How Much Is a Limo Service for a Wedding?
The happy day is almost upon you and what better way to arrive than in a limo? Renting a limo gives you the ability to arrive in style with the vehicle of your choice. Before we go over all of the different price options, we should first get the 101 on limos.
What Are the Different Types of Limos?
Originally going back to 1902, the limo was designed to provide luxurious transportation for the rich. When most people think of these vehicles, they often think of a stretch variant. These types entered the world in 1928 and have resulted in several iterations since.
Limo Service Jackson MS (limoservicejacksonms.com) notes that not all limos are stretch variants, even though these are the most popular. There is the practical sedan variant, the extravagant super stretch, and the party bus, to name a few. Each one of these are great depending on the niche.
Sedan: One of the most affordable variants, these limousines offer a taxi service that screams beauty without being over the top in its extravagance. These types of limos typically offer a seating capacity of two to four people.
Stretch Limousine: One of the better options for small groups of people, as it can seat anyone from 6 to 10 people. This type of limo is also loaded with several different amenities to improve the experience. These type of limos are probably your best bet when it comes to weddings.
Super Stretch: A step above the typical stretch limo is the super stretch. These variants can come in Bentleys, Towncars and even Hummers. This class of vehicle can hold the most people with most fitting up to 20 comfortably.
Party Bus: When it comes to the peak of extravagance and over the top experiences, look no further then the party bus. With many offering a large amount of amenities, televisions, drinks, and room to move around, these setups are perfect for those that want to get the party started.
How Much Does a Limo Service Cost?
It can vary depending on what you want. A modest sedan model can go from about $75 to $100 per hour, while the larger stretch limos can go anywhere from about $150 to $175. Things like party buses and super stretch limos typically cost more.
The recommended amount to tip should be around 20% of the rental price. That being said, you should check to see if the service put the tip into the package already. Of course, you should never tip bad service but always let the company know why so they can fix it.
How Do I Pick a Good Limo Service?
Use the internet to your advantage; check review websites like Angie's List and the Better Business Bureau to see what others are saying about them. In their reviews, look to see how many years they have been in service and the customer service quality.
While this goes hand in hand with customer service, safety is remarkably important. Make sure whoever you go with has proper limo certification along with liability insurance, and that the vehicle fleet has been properly inspected.
What Are the Dos and Don'ts of Riding in a Limo?
Respect should be universal, the limo and driver included. Make sure to never ask your driver to do things that are illegal and to not damage anything in the limo. Damage to the limo could result in not only a disappointing rental for future newlyweds, but also cost you more money.

While you should absolutely have fun, especially since it's your special day, you should try to keep you and your party under control. Don't smoke or do any drugs and only drink alcohol that has already been approved. Also make sure you don't yell or cause a commotion.
---
Limos can transport the husband, wife, and wedding party without having to stress over parking or who is driving. Offering a great transition between your home and the service, you can relax with your legs stretched out as you go to and from the wedding.
Expect to pay at least $75 an hour for a limo rental and work your way up from there depending on what you want. Limousines come in many different varieties, regardless of the one you pick make sure you are always respectful to both the vehicle and the driver.