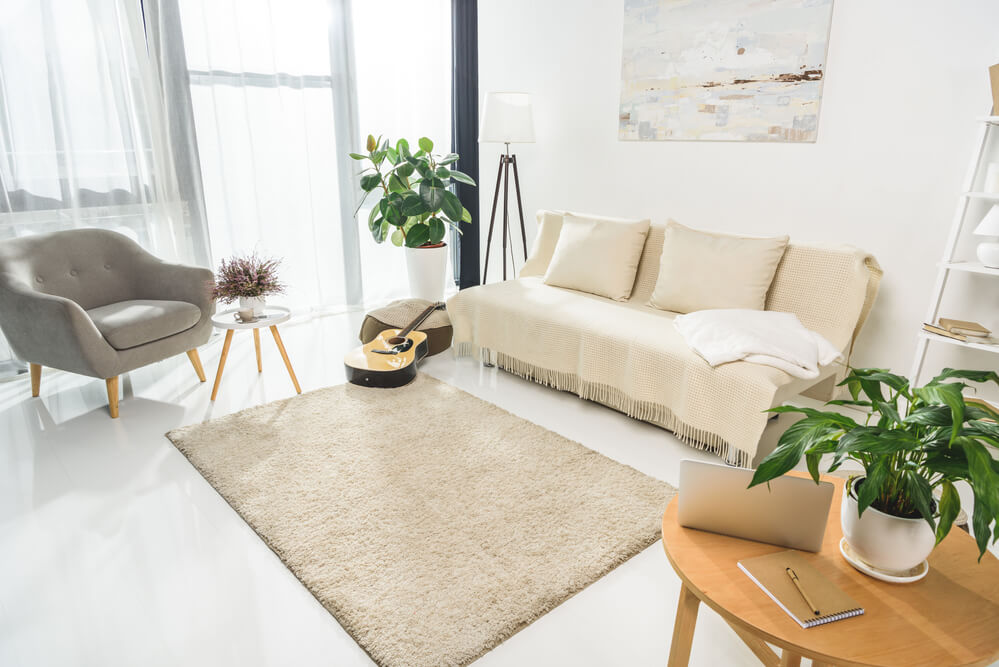 New England Living Room Design Ideas
It is that time for decorating again! One way to design a living room is to go New England style. This is a style that is elegant yet relaxed with a great look to it. There are endless ides on how to design a living room in a New England style, and we've compiled some of the best with the help of Tami Smight Interiors, a Weston Connecticut interior design studio.
Furniture Matters a Great Deal
When designing a New England style living room, the furniture will matter a great deal. Sometimes older furniture that has a lot of wood incorporated into the design will actually prove to support this theme very much. A couch that has lifted feet will added a very New England style touch. Look for furniture that supports the theme because it will greatly impact the design of the entire living room.
Note that even if the furniture is a more modern style, this does not mean that the theme cannot be incorporated. However, if possible, try to shoot for a more New England look with large couches that have a wood design in them to better be able to reach the desired look.
For more information on furniture that really adds a New England style to a living room, visit Pinterest.
A Rug Is a Must
When designing a living room to have a New England style, another important choice is the rug used in the living room. Rugs add such an elegant touch and make a room seem like it is more open. Plus, they are comfortable to lounge on. Find a rug that is not super shaggy and has a simple design; stripes of two different colors can do the trick.
While a tasseled rug can really add a nice touch to the New England look, it is not necessary. A living room rug can be of a solid color. It is more important to incorporate a color-coordinated rug, meaning a rug that better fits into the scene. A rug that matches the furniture in the room will be the best bet.
Here are some tips on finding a New England style rug.
Look at local wholesale stores: A sales associate should be able to point you in the direction of New England style rugs.
Decide if you want a tasseled rug: This can help narrow down the search. Decide what style if rug would fit best into the design of your New England style living room.
Look online: A lot of times rugs can be found much more easily online. By typing in the desired theme or style of rug, the internet will usually send the right information directly to the individual.
This YouTube video can offer more ideas on what style and look of a rug when shooting for the New England style living room.
Consider a Paint Change
One big impact on any room is the paint. Paint can be fairly inexpensive and can dramatically change the whole feel of a living room. Think of some colors that would best support the New England Style living room that is already in place. A clash with the furniture that is being used is not generally recommended, but it can sometimes be incorporated in. A lot of times the New England Style paint color can be a neutral color such a beige, white or even some grays.
End Tables Are a Must
One way to really show off a New England style living room is to have end tables. While there are a lot of end tables on the market, smaller ones tend to be recommended. An end table in a neutral color will really set the room off with this particular style. Not much design or decoration has to go into these either because they technically are the decoration.
Chairs and Throws Should Be Considered
A lot of times chairs are often not thought of, but when doing a New England style living room design they should definitely be incorporated. Consider getting some nice New England style chairs. The end tables can fit in between the two to really make the New England style more prominent. Chairs will also add a great sitting place for company.
Consider chairs that have the same color theme as the other furniture. A set off can be a great idea as long as it does not clash. Chairs that have larger feet on them and are less bulky will provide more of a New England style design.
Last but not least, throws are a must in every living room. While too many throws can interfere with the theme, a few colorful throws will make the living room cozy and add to the New England Style theme. Matching the throw with the rug will be ideal.