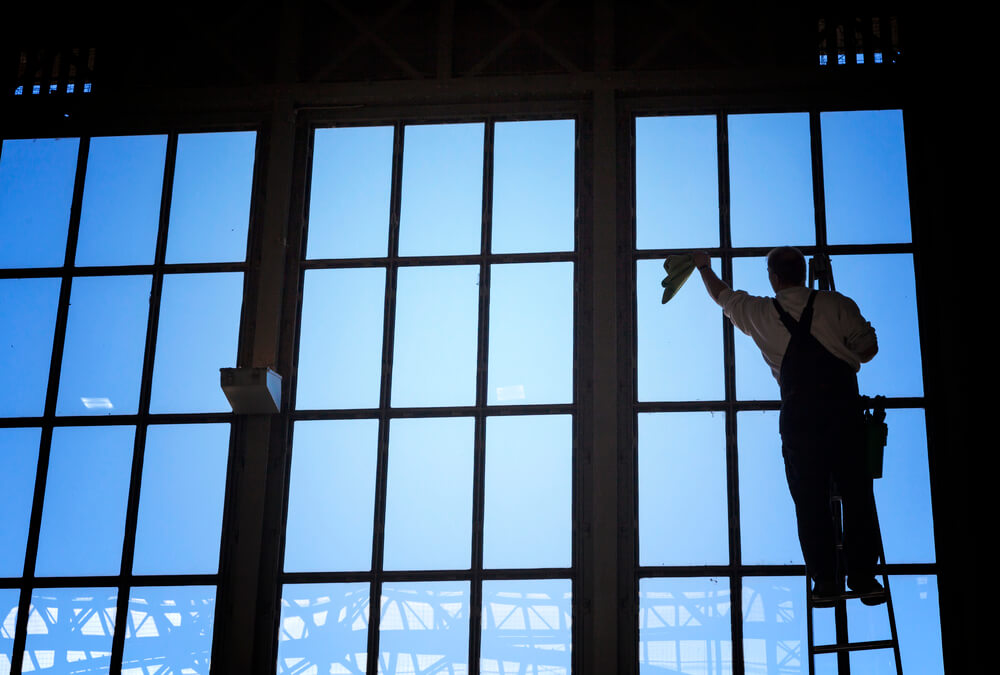 Is Vinegar Good for Cleaning Windows?
One chore that needs to get done before the guests come over is to clean the windows. When they start to get dirty and look bad, you have to worry about whether you can really see out of them well and if they bring in enough light for you to see. Many of the cleaners that you may choose will have toxins in them and leave a lot of streaks on the windows. And if you don't have any nearby, you may look around the home for a good substitute. But will vinegar be good for cleaning your windows?
According to Splash and Sparkle, a local window cleaner in High Wycombe, vinegar can be a good choice for cleaning your windows. It is inexpensive and will not contain any toxins in it like some of the other window cleaners you can choose. It is likely that you already have this in your pantry, making it easy to mix with some water and use whenever you need it. And many homeowners love that it provides a clean without all the streaks, saving them a lot of time and hassle when they work on cleaning the windows.
Vinegar is a versatile product that will help you not only get your windows cleaned but can clean up a lot of other items in the home as well. Let's take a closer look at some of the reasons that vinegar will be so good at cleaning your windows for you.
Why Should I Use Vinegar to Clean My Windows?
Vinegar is a great product that can be used all around the home. You can use it to clean your skin, disinfect food, and even to clean around the home. It is often a very effective window cleaner that will do better than some of the commercial brands that you may choose from the store, without all the bad stuff. There are a number of benefits to choosing vinegar as a window cleaner, including:
It is easy to access and inexpensive. You will be able to find vinegar on the shelves of any store that sells either food or cleaning supplies, making it easy to pick up some when you hit the store. And since you will be able to purchase it for a few dollars or less, you can keep some around all the time.

It is non-toxic: Unlike many of the commercial window cleaners that you can choose, vinegar poses no health threats and has no harmful chemicals. Though you may not like the taste because it is a little bitter, you are able to drink it and be just fine. This helps make it healthier to use around the home.

It is versatile: There are a lot of jobs that vinegar is able to do for you, including cleaning any type of glass in the home.

It doesn't leave streaks: Vinegar is unique in that it will not leave a lot of streaks behind when you use it, making your windows look amazing.
Are There Negatives to Washing Windows with Vinegar?
While there are a lot of benefits to choosing to wash your windows with vinegar, there are a few negatives that you need to be careful with. To start, the harsh aroma can turn some people off. Vinegar is going to have a bitter smell that you may not want to have around your home. This smell does dissipate quickly, and if you only use it on a few windows in the home, it is generally not too bad. If you are using this on other surfaces, be careful of the acidic nature of the vinegar that could dull down some surfaces you use it for. And it is not the best anti-grease agent, so if you need to remove grease from the windows, then you may need a different type of cleaner.
Can I Clean Any Glass with Vinegar?
Vinegar is going to be a great cleaning agent that will work wonders on any type of glass you would like to clean. Whether you are trying to get the stubborn toothpaste off the mirror of your bathroom or cleaning gunk that has gotten on your car vehicle, you will find that vinegar is a great answer to help. Just make sure to read up on some of the methods and processes you will have to use when cleaning each of these surfaces to get the most effective results.
Choosing Vinegar to Clean Your Windows
While you can choose to go with other window cleaners to help get the work done with spring cleaning, they may not provide the good results that you need. Some are going to leave streaks behind, and others are going to have toxins inside that will make it dangerous to use them too much. When you want an inexpensive and safe cleaning agent that you can use again and again and most likely already have in your home, then vinegar mixed with water is one of the best options.