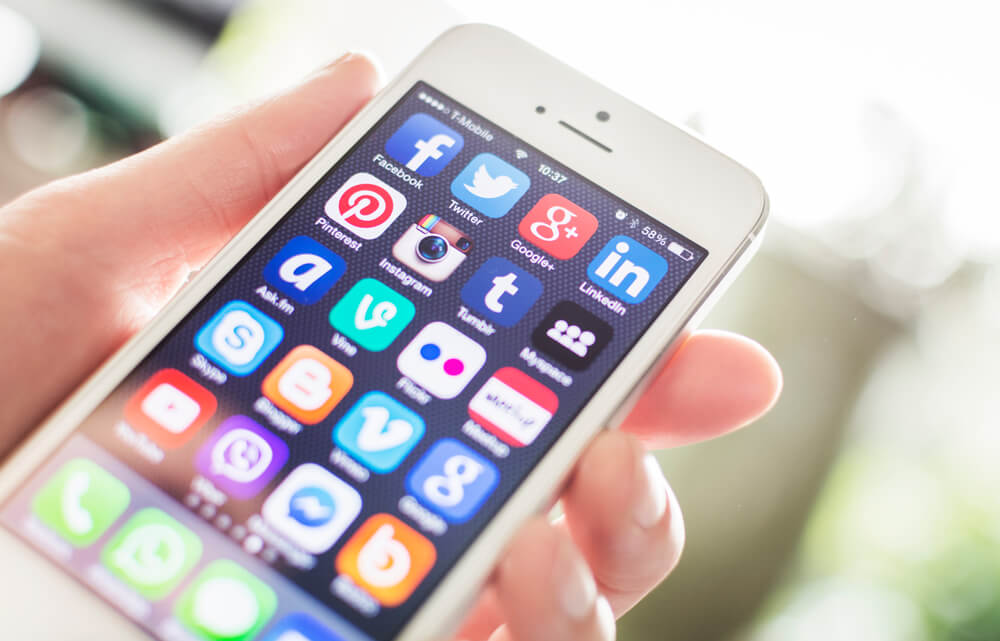 What Is Social Media Marketing?
Investopedia defines social media marketing (SMM) as the use of social media websites and social networks to market a company's products and services. It is also called digital marketing and e-marketing. It is an excellent way for you to reach a new customer base, engage with customers and promote your company's culture, mission, or tone, according to Market Your Corp, a professional Davie, Florida marketing agency.
The major social media platforms, currently, are Facebook, Instagram, Twitter, LinkedIn, Pinterest, YouTube, and Snapchat, according to WordStream.
A social media management tool will be super helpful in getting the most out of your social media platforms. It is able to help you monitor social media conversations and responses, analyze your outreach, engagement, and sales, and is a great way to set up highly targeted advertisements to reach a particular set of customers.
The five core pillars of Social Media Marketing are Strategy, Planning, and Publishing, Listening and Engagement, Analytics and Reporting, and, finally, Advertising.
Strategy
social media strategy needs to be created before you start creating and publishing your work on social media. You need to be able to answer all of these questions before moving on, according to Buffer:

What are your goals?

How can social media help you achieve your business goals?

What social media platforms do you want to focus on?

What type of content do you want to share?

What type of content will attract your audience best?

Is it images, videos, or links??

Is it educational or entertaining content?
Most businesses use social media as a way to increase brand awareness, others use it to drive website traffic and sales. It is a great way to generate engagement about your brand, create a thriving community, and works as a customer support channel for your customers.
The most used platforms are listed above, like Facebook, Instagram, Twitter, etc. But there are a few other smaller platforms that are on the rise. They are Tumblr, Tik Tock, Anchor, Messenger, WhatsApp, and WeChat. You should pick platforms that your customer base is most likely to use.
Content is still king. So, it is essential to plan for what you should be focusing on to guide your work.
Planning and Publishing
The most important thing about social media marketing for small businesses is consistency. About 3 billion people are on social media. If you are on your specific platforms, it increases your chances of being discovered by future customers.
Publishing can come in the form of sharing a blog post, image, or video. You need to make sure you plan ahead of time. To make sure you are reaching to most people possible you need to publish good content at the right time and frequency.
Listening and Engagement
When your business and social media starts to grow bigger, the number of conversations about your brand will increase. Comments on your social media posts, the number of people that tag you, or directly message you will increase exponentially. You can use a social media tool to monitor any mention of your business so you can keep track of what people are saying.
Analytics
After a while, you are going to want to know if what you are publishing is actually working. If all that customer engagement is actually helping your business or is it just a waste of time.

You might even want to break it down by the month or day. Different social media platforms have a basic level of information. If you want to get a better analysis of your performance, you can use a social media analytics tool. There are a lot out there. A favorite of mine is Buffer.
Advertising
Once you have a bigger social media marketing budget, an area that you may want to look into is social media advertising. Social media advertisement is an exceptional way to reach a wider audience. You want to get new customers and make them into return customers.

Social media advertising platforms are so smart now that you can target the exact customer base that you want to be able to see your ads. You can narrow down the people by demographic, interest, behavior, and much more.

When you are managing a lot of social media advertising campaigns all at once, you should consider using a social media advertising tools so that you can make bulk changes, automate ads, and optimize your advertisements, instead of having to individually access each platform for changes.
Social media marketing is so essential in this growing digital world. If your business is not connected to one of the social media platforms, it will be dead in the water. Consumers of today are so well informed.
But all their information is taken from the internet. Being on it will help you guide and educate people that you are what they need for whatever they are looking for.