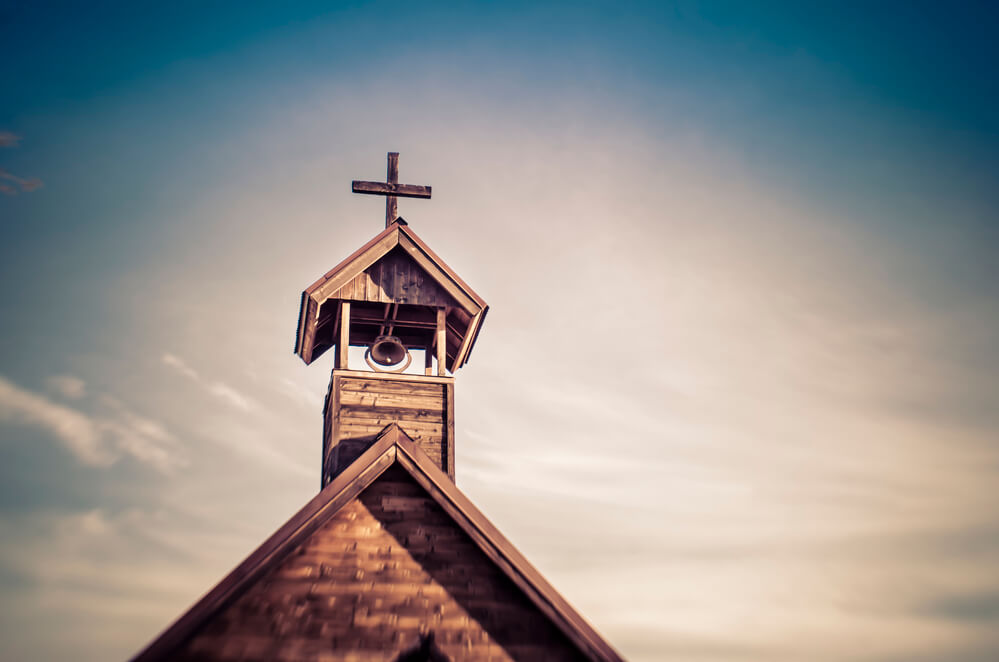 What Is a Spirit-Filled Church?
There are millions of churches on this planet with tons of different names, but have you ever heard someone refer to a church as being Spirit-filled? Well, there are such churches, but what does is mean when someone says that a church is Spirit-filled? Lighthouse Christian Fellowship, a Kauai Christian church in Kilauea, has shared some information to help explain what a Spirit-filled church is.
To Be Spirit-Filled, the Spirit Must Be Present
First, to understand what it is to be Spirit-filled, one must understand what Spirit is being spoken of. In Christianity, God sent His Son Jesus to take our place for our sin. Sin is every wrong thing you have done against God's law. Jesus did not stay in the grave when He died. In fact, He rose from the dead after three days.
Jesus said that He would leave behind a Comforter. Someone to be with us and lead us until He comes back. Now, if someone has accepted Christ into their lives and fully believes in their hearts while asking forgiveness because all have sinned, then they would be with Jesus when their bodies die here on Earth. Until then, the Holy Spirit of God is with all those who believe in the Christian faith.
More information on how the Holy Spirit, God and His Son Jesus are three in one can be found in this YouTube video.
The Believers Must Be Spirit-Filled
In order for a church to be Spirit-filled, the believers must be filled with the Spirit. As explained above, you can see that the Holy Spirit is a comforter to all of God's people. The Spirit is to fill God's people and be with them. According to the Bible, there are several ways to tell if a person is Spirit-filled, but everyone is human and not everyone can show these signs all of the time.
Here are some signs, according to the Bible, that show if a person is Spirit-filled, or has God living within them:
Love
Joy
Peace
Gentleness
Kindness
Patience
Faithfulness
Self-Control
Goodness
A full summary can be found at GotQuestions.org or Galatians Chapter 5 Verses 22 and 23 in the Holy Bible.
What Makes a Church Spirit-Filled?
It starts with the people. Now, as stated above, not everyone will always show the full fruit of the Spirit because no one is perfect, but it is something that Christian people should strive to show. A church that is Spirit-filled will have people showing the attributes listed above. That is not the only way to tell if a church is Spirit-filled though. The Spirit must be in the people guiding them and changing their hearts, after which actions soon follow. That is what makes the difference. Below are some signs and examples of what a Spirit-filled church does and looks like.
The Bible is being preached. In order for a church to be Spirit-filled, they must be teaching the true Word of God, which is the Holy Bible. The preacher should not mix up words or teach false doctrine. It is important to pay attention to what is being taught to see if it lines up with the Bible or not. Things can sometimes get confused, so if there is any mix up do not hesitate to pull the preacher or teacher aside after service and ask them to clarify it by showing it in the Bible.
The work of God is clear. In a Spirit-filled church, you can see God working. While it may not be possible to see God physically, you can still see the work that He does in people's lives. In a Spirit-filled church, God is doing work in the lives of His people. This does not mean that there are no struggles, but rather you can see the peace that God gives when struggles come.
People are doing God's work. Not only is God working in a Spirit-filled church, but the people are doing His work also. Some things that people do of God's work are helping the elderly, tending to the young, and showing grace by feeding the poor.
Humbleness will be noticeable. In a Spirit-filled church, people will be humble. While it is easy to feel looked down if one has not been to church in a while, note the actions and words of others. Do they appear to be humble? Do they speak of repentance? If so, that is a Spirit-filled church.
A Spirit-filled church is full of unity. After all, it has one cause and that is to spread the good news of how Jesus saves. While disagreements may happen, this main purpose brings unity to a Spirit-filled church.