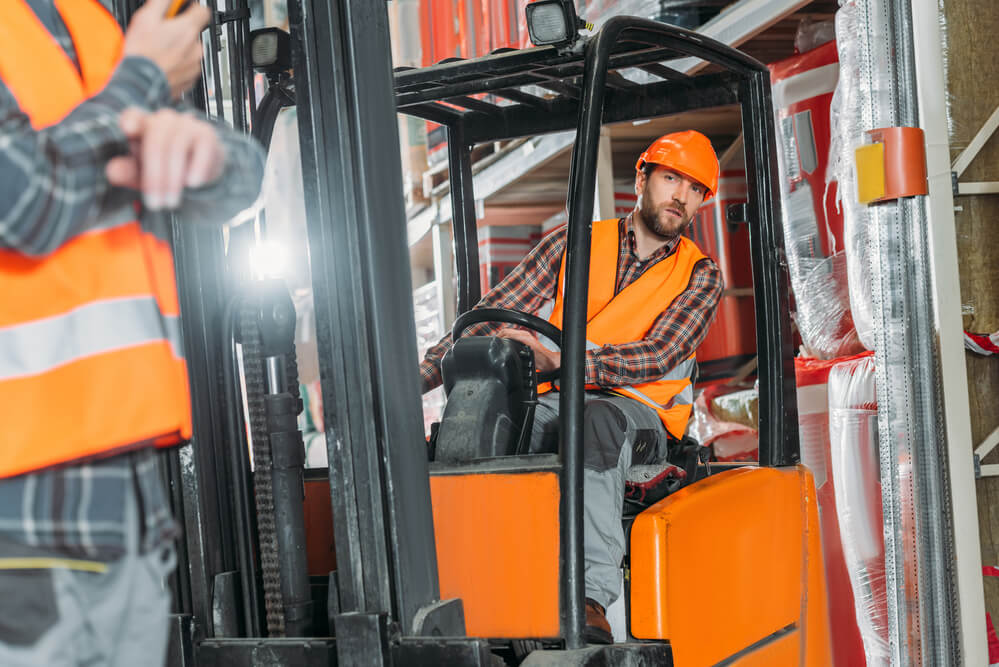 What Happens if I Have a Forklift Accident?
Operating heavy machinery is an excellent career choice for many people; it's a great way to make a good wage after an affordable training program. That being said, one of the reasons that heavy machinery operators make so much is because there's also a risk of accidents.
According to a personal injury lawyer in Los Angeles, Adamson Ahdoot LLP, the bigger the machinery, the more dangerous those accidents can be. That's one of the reasons that there are federal requirements for training, under OSHA (Occupational Safety & Health Administration). State regulatory agencies often have their own requirements as well, which might even exceed the federal requirements.
The potential to be in an accident while driving a forklift might give you pause. After all, such an accident could lead to serious injuries or costly property damage. And if that happens, who's on the hook for the bill, you—or your boss?
Common Forklift Accident Types
Forklift accidents are incredibly prevalent and can happen for a variety of reasons. There are also several different types of forklift accidents. Here are a few:
Unsafe Steering
Forklifts are rather unique amongst vehicles for several reasons, but one of the most pertinent to our question is the fact that they steer from the back wheels. Inexperienced and untrained operators often have a learning curve when adjusting to this unusual method of steering, being more accustomed to steering vehicles that steer from the front.
This spells trouble for anyone behind the forklift if the operator hasn't correctly judged distances.
Tipping Over
Overloading a forklift is one common cause of tipping, although it isn't the only one. It's important to remain aware of the forklift's center of gravity. This can be altered, of course, by overloading, but also by going up or down steep grades. Other reckless operations can lead to tipping, as well.
Failing to Secure a Stopped Forklift
Many best safety practices include chocking a forklift when it's not moving. That means, in addition to securing it by way of the brake, you should also place "chocks" (obstructions) beneath its wheels. This stops the forklift from rolling.
Poorly Maintained Forklifts
Every job site that has numerous pieces of large machinery really should have an on-site mechanic. Smaller jobs may not require someone on-site, but should have someone on call to inspect machines prior to use and after they experience heavy use. Far too many fully preventable forklift accidents occur because the forklift was poorly maintained.
Injury Compensation
Forklift accidents are dangerous, there's no denying that. More than 20,000 workers are injured each year, and 200 killed in forklift accidents, according to the CDC. If you are seriously injured in an accident while at work, you are entitled to full injury compensation. That compensation might be via worker's comp, or, if others contributed to the conditions that lead to the accident, through settling with them or suing them.
Typically, you don't have to prove that your workplace was accountable for your accident, as long as you were hurt on the job. However, you may not be eligible if you were inebriated or were doing something illegal.
Can I Get Workman's Comp and Sue?
No—and this is one reason why you might want to hold off on filing for workman's compensation. If you believe that your accident is a result of your employer's gross negligence, for example, you will probably want to sue; winning could mean a settlement that is far larger than what you'd receive with worker's compensation.
There are other parties who might have contributed to your accident in terms of negligence as well. For example, if your employer doesn't own the property, the landowner could be at least partially responsible. That's because they have premises liability, which means that they have to keep their property reasonably safe.
For example, say that the property owner was warned about the possibility of a sinkhole existing on their property, but didn't tell your employer. In this case, you might be eligible for worker's compensation and be able to bring a suit against the property owner.
Still, it's always best to consult with an attorney before accepting any compensation. They'll be able to advise you so that you don't make any mistakes that cause you to miss out on more lucrative settlements.
Retaining Legal Representation
Your employer and your worker's compensation insurance company will probably tell you that getting an attorney is unnecessary. Of course—because that goes against their interests. The fact of the matter is worker's compensation companies often miscalculate benefits. Sometimes purposefully, sometimes by accident.
So, no matter what the circumstances are behind your accident, you'll almost certainly have a better outcome if you hire a lawyer. Look for one that specializes in worker's compensation claims and personal injury lawsuits—they'll know exactly what to do to ensure that you get the compensation you deserve.