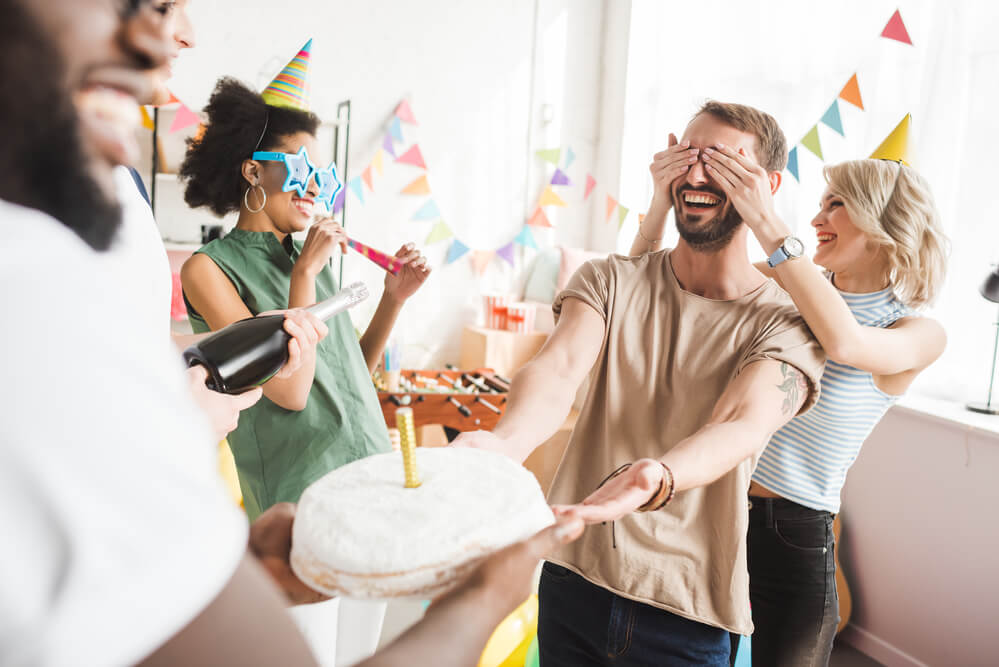 How to Set Up a Surprise Birthday Party
A surprise birthday party is an excellent way to make loved ones feel appreciated on their special day. If you're thinking of throwing a party for your friend or family, read on for some helpful tips and tricks from Adrenaline Entertainment Center, which hosts birthday party in York, PA.
The Origin of Birthday Celebrations
Birthdays have a rather controversial origin, where records show that the tradition of celebrating birthdays was linked to paganism, a religion that is based on the worship of nature and its elements. According to Linda Rannells Lewis, author of "Birthdays", in ancient Egypt, one's birthday was important to predicting one's fate and fortune. Commonly used in astrology, the alignment of the sun, moon and stars on one's birthday could help astrologers tell somebody's horoscope, usually that of pharaohs and other important people.
Birthdays in Different Cultures
With the exception of a few countries and religions, birthdays are valuable milestones in a person's life and are celebrated across the globe. This occasion symbolizes growth, learning and new beginnings. Birthdaycelebrations.net, an online resource on all things birthday, lists interesting birthday traditions such as:
China: The tradition is to eat a bowl of birthday noodles, or "longevity noodles", in the belief that it will give the celebrant long life.
Jamaica: Jamaica has a rather funny birthday tradition, which is to pour a cup of flour on the head of the celebrator.
Argentina: Argentina's tradition gets a bit more painful as you grow older, as the celebrant gets his/her ears pulled the same number of times as his/her age.
Australia: Australians celebrate their birthdays with fairy bread, which is bread smeared with butter then topped with colorful sprinkles.
Birthday Traditions and Surprise Birthday Parties
Planning a surprise birthday party for a loved one is fun and exciting, especially if it's for somebody that is really close to us. One of the basic things you have to remember when planning a birthday party is to take note of important cultural and family traditions, especially if you're thinking of having it on the exact birthday. If the celebrant is of a different ethnicity, search the Internet for particular traditions or, better yet, ask his/her family.
Important Tips When Planning a Surprise Birthday Party
The secret to a successful surprise birthday party is good planning, from keeping it a surprise to seeing off the celebrant. Here are some important tips to make your surprise birthday party a success:
Know how your celebrant will react to your surprise.
The truth is that not everybody appreciates surprises, such as somebody who likes his/her life to be planned out in detail, somebody who likes being in control of events, somebody who dislikes being the center of attention, and somebody who is hard to please or has unreasonable expectations. Before you get into the party planning, think about how your celebrant will react to your surprise and if you're unsure, consult his/her family or close friends.
Schedule the party before the actual birthday.
It is not smart to schedule on the actual birthday, because the celebrant might have already made plans or will already be expecting that something is up. On the other hand, having the surprise party after the actual birthday is rather anticlimactic; before the birthday works best because it catches the celebrant off-guard. Important tip: make up a reason in advance for the celebrant to come to the party location so that s/he doesn't make other plans.
Set your venue.
When choosing a venue for your surprise birthday party, consider picking a place that the celebrator frequents or really likes so that s/he doesn't get suspicious that something is up.
Don't leave a trail when you invite your guests.
Whether you invite a small group or a big congregation, make it a point to be discreet about it. Keep it off social media and try to avoid sending emails; your best option is to make calls or, even better, invite friends in person.
Plan your activities.
Always base your plans on your celebrant's personality. Is s/he the quiet type who enjoys engaging conversations with friends and family? If so, wine and dine will make a great option. Are they into games? Into dancing? Into buffets? Plan accordingly and watch your celebrator have the time of his/her life.
Get a co-pilot.
Planning any party is never easy, so get a co-organizer and split up the tasks. You can use this checklist from Real Simple to help you plan. On the actual day, decide which of you stays with the celebrant for the reveal and which one stays with the guests.
Have your guests arrive at least an hour early.
It would hardly be a surprise if the celebrant had to wait for the guests to arrive!
Capture the moment.
One of the best parts of a surprise birthday party is the actual surprise! Have a camera handy to capture the moment.