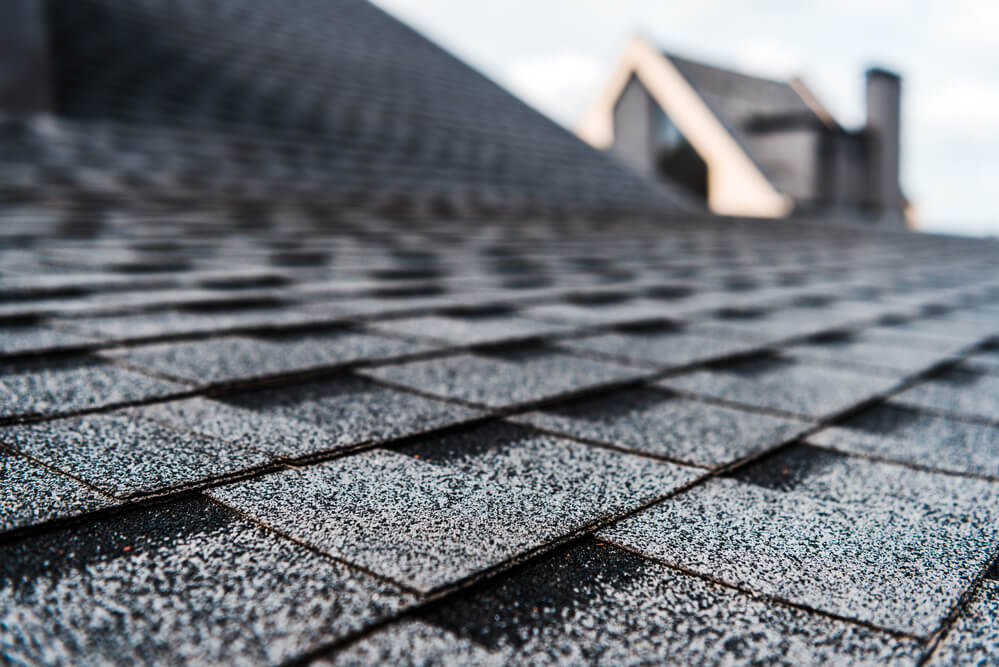 How to Choose the Right Color Roof for Your Home
You've put it off long enough.  The time has come to re-roof your house.  According to a roofing company in Fort Collins, Fort Collins Roofing Company, roof rot, mold, and a weakening of the house's structure could cause collapse, health issues, fire hazards, and an overall devaluing of the home.  Not to mention personal injury if something caves in.  The sooner you replace a faulty roof, the better.
A review of the roofing topic will help when it comes to choosing a color for your roof.
What Are the Different Roof Materials?
Roofs come in an assortment of materials that can affect the color choices available to you.  First, choose the type of roof you will have installed.  According to Nationwide Insurance, roofs are available in nine different materials:
Asphalt shingles
Concrete and clay tiles
Green (living plants)
Layered (only for flat roofs)
Metal shingles or panels
Slate
Rubber slate
Solar panels
Stone-coated steel
When choosing the material of your roof, some things to consider are the design and structure of your home, the weather in your locale, and the cost.  Another item to consider and add to the total cost of your roof is home owner's insurance.  Any roof, even a brand-new one, can be damaged.
What is the Most Popular Roofing Material?
Your choice of roofing material can upgrade the value of your home.  Manufacturer's warranty, known and tested longevity of the material, and awesome curb appeal are three factors that can raise the assessment of your residence.
The most popular roofing material in the USA is asphalt according to HGTV.  Asphalt rules the roofing roost for good reasons you might want to check out before choosing any roofing material.  These are some of the positives about asphalt:
Comes in a surprising variety of colors
Meets fire codes
Performs well in the weather extremes of diverse geographical locations
Has an appealing appearance with many styles of architecture
Is less expensive than most other roofing materials
Is a possible DIY (do it yourself)
Here is a link to a popular DIY roof installation video.
Asphalt is not perfect and has a few cons.  It has less insulation than other materials.  The quality is not standardized between brands to ensure performance, and it lasts only 20-25 years.  This life span is considerably shorter than more expensive roofing materials that last an average of 50 years.
Let's Talk About Color!
Now that we've looked at some important considerations about replacing a roof, let's talk about color!  If color is not an issue for you, or perhaps not much of your roof is visible, a basic black roof will be unobtrusive and not call attention to itself.  But what if you are looking for a color that will make your house pop pleasingly into eyesight?
Attention-grabbing or not.  If you want to make a statement, a dramatic roof of an unusual color will work to seize attention.  You'll need to make certain the color somehow compliments your home.  Too much clash and too little class can make viewers cringe with distaste.  Staying traditional would probably be a better option than that!
Availability of your chosen color and brand.  Not all colors or brands are available in all locations.
The climate where you live.  Shingles affect the temperature of your home.  Light colors reflect sunlight, decreasing the heat inside your home and lowering cooling bills.  Dark colors absorb heat and help keep your house warmer and also melt snow and ice faster.  Set your sights on energy efficiency.
Color-coordination of shingles.  Using more than one color of shingles can create a beautiful design.  Just make certain the colors harmonize with each other as well as your home.  Plot the design ahead of time to determine where tiles will be placed and how many you'll need.
Homeowner's association rules.  It is not uncommon for housing associations and subdivisions to have regulations and covenants about roofing so there are no jarring views in an otherwise peaceful and placid neighborhood.  Work within the rules to make your roof similar but not identical to your neighbors.
Style of architecture.  The design and color of your home can help you choose a color for your roof.  Styles such as contemporary urban chic, traditional Tudor, or pueblo stucco would each be enhanced by roofs of different colors.  You can also choose roof color by playing up certain features of your home such as shutters, brick facing, gables, or the natural environment.
Another consideration – dark makes houses look smaller and light makes them appear larger.  Color choices can also be affected by the presentation you aim for, warm and inviting, traditional and formal, or cutting edge and contemporary are a few examples.
Use a color visualization tool.  Various websites offer a handy tool to help you visualize the best color for your roof.  Either choose a photo of a house like yours or upload a photo of your very own home. You can select a roof by color and other features.
There is a great deal of help on the Internet about how to choose a color for your roof.  Along with online research, you might want to consider taking a look at shingle samples in real life before purchasing.