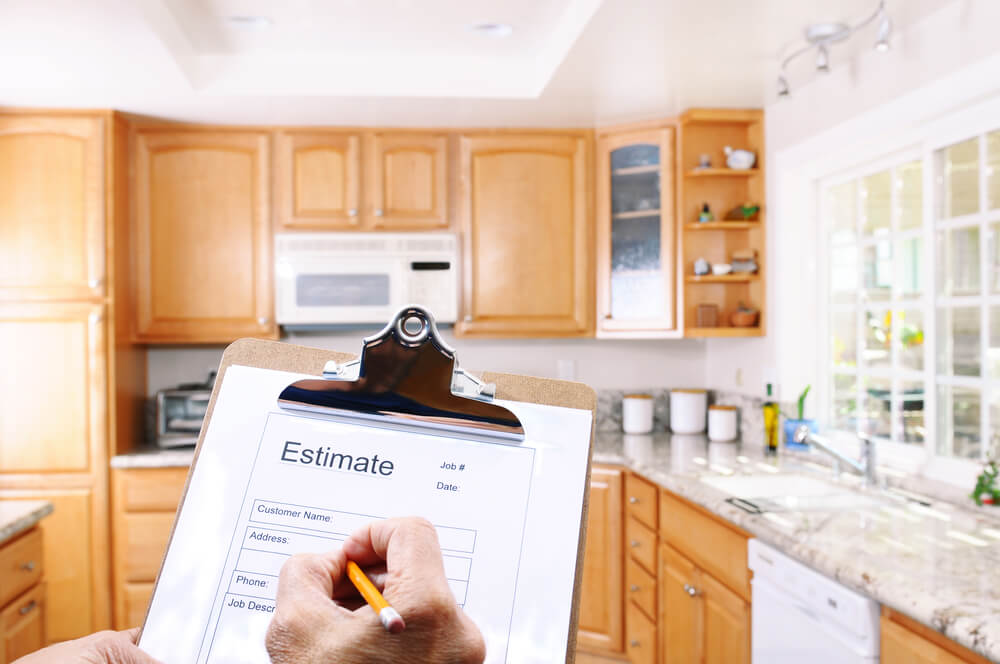 How Much Does It Cost to Remodel a Small Kitchen?
Before you begin a major renovation, it's good to know how much it's going to cost. You should have an idea of what you want to have done. This will help you to know how much you will spend. Risk Free Kitchen Remodeling Boston, which does kitchen renovation in Boston, has shared some pricing information on remodeling a small kitchen.
How Much Does a Small Kitchen Remodel Cost?
The price of a small kitchen remodel can vary. According to HomeAdvisor, it usually costs between $5,000 and $20,000. HomeAdvisor considered kitchens that are 70 square feet or smaller.
What Factors Impact a Kitchen Remodel Cost?
There are many factors that go into this cost. The following list includes some of the factors to consider:
Size of the project
Size of the kitchen
How many professionals you will hire
The materials you choose
The number of hours to complete the project
Due to all these factors, it's best to get a quote. This will help you stick to your budget.
Who Might You Hire for a Kitchen Remodel?
A successful kitchen remodel requires a solid team of professionals. You may not use all of these, depending on the nature of the remodel. Some of the common professionals you might use include:
Architect
Contractor
Kitchen designer
You can do parts of the renovation on your own. This will save money, but you should be aware of the risks.
According to Bankrate, you do need to be cautious. You could hit a pipe or a wire, which will cost more in the long run.
What Should You Have Done in a Kitchen Remodel?
The possibilities are endless for kitchen remodels. You have a lot of options to choose from. You can change anything from new cabinets to a fresh countertop. You might want to paint your kitchen.
What you choose depends on your needs and your ideas for the space. It can be helpful to rank these renovations to ensure that you can afford them. This will also help make sure everything looks right together.
How Can You Open Up a Small Kitchen?
One of the main reasons that people choose to remodel a small kitchen is to open up the space. This makes a tiny kitchen appear much bigger. It simply requires the right strategies.
Here are a few ideas to consider:
Use open shelving. Take out your cabinets and replace them with regular shelves. This will also keep things neat and tidy. An organized kitchen is more appealing.
Choose smaller appliances. If your appliances are large, they will take up a lot of space. They will make the kitchen seem smaller than it is. Small appliances are a good alternative.
Use bright or light colors. White paint is a great way to open up an area. It makes the room look bigger and brighter.
How to Save Money on a Small Kitchen Remodel
Even if your kitchen is small, a remodel project can be pricey. Saving a little bit of money can go a long way.
Here are a few ways to save on your kitchen remodel:
Try to preserve the original cabinets. According to Houzz, you should try repainting your old cabinets. This is much more affordable than buying new ones.
Make small changes. You can break the project up into smaller sections. You might get new cabinets one month and replace the lighting the next month. This can be more affordable than one large project at once.
Use a table instead of an island. If your island plans are too pricey, give a long table a try. This also works to make the space more unique. Add a few chairs and you have an island that doubles as a kitchen table!
How Can You Get Started on a Small Kitchen Remodel?
Before you begin, get some ideas of what you want to do to your small kitchen. What are your goals? Do you want a more open layout? Are you looking for some general changes?
Then, you should start looking online for ideas. Find pictures of what you would like done. These will be helpful when you search for a contractor.
Finding a contractor is important. They can help you make decisions about your renovation. Then, they will be able to execute those plans.
You can also be on the lookout for items that match these ideas. You should check your local home improvement store to see if they have the itemsy ou need. Use this opportunity to get some pricing information.
Conclusion
The cost of a small kitchen renovation varies. A lot of factors go into the final price. It's important to be aware of these costs. It will help you to plan your budget. You can then figure out if a renovation is a good idea for you!